Estimated Time to Read: 2 minutes
A family nurse practitioner is an important occupation that is only growing in demand. As our population continues to increase and age, the need for health care providers continues to rise. Right now 77% of prescription drug purchases are by senior American's over 50 years old. This number does not show an ailing generation, in fact 80% of luxury travel packages are also purchased by seniors. What it does show is an ever-increasing need for specialty medical health care providers.
A family nurse practitioner must be a registered nurse, graduating from a specialized educational field. Once licensed, they are able to diagnose and treat illnesses, order, perform and interpret testing such as x-rays and lab work. They are also able to prescribe medication. A family nurse practitioner may work independently or as part of a larger medical team. According to the Bureau of Labor Statistics the largest number of family nurse practitioner's that graduate work in physicians' offices. The second largest number will work in medical and surgical hospitals. There are also options to work in care centers, schools and with home health care services. Graduating from this field of study not only puts you in a position for long term employment, it also gives you a wide range of options as to how and where you would like to work. As with any employment, depending on your location and experience, your wage will vary. Statistics have shown incomes ranging from $64,000 to $120,000 annually.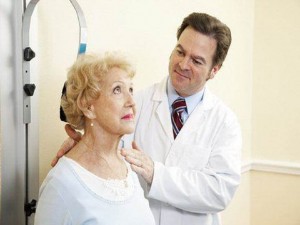 Aside from the financial benefits and job security, working as a family nurse practitioner gives you a sense of satisfaction and accomplishment. You will be trained to properly diagnose and treat your patients. Knowing that you have been able to directly contribute to somebody's well-being and improve their health is something that you will be able to feel proud about each day. Health care workers have a demanding job, but it is also one that they enjoy to do.
A family nurse practitioner course can be learned through specific schools and colleges. It can also be taught online. If you choose to enroll in this course online be sure to choose an educator that will be able to properly teach you all aspects of this course. Some websites offer live classes via the internet. It is imperative that you are trained properly and completely as you will be accountable for the health of others. Be sure to research your choice of schools before picking the one you are most comfortable with.
Choosing to study and become a family nurse practitioner is a satisfying and rewarding career. You will learn valuable skills for both your workplace and home life. As the population continues to age and multiply, the demand for this career will only increase. Whether you are looking for a change in specialty, or are graduating soon, becoming a family nurse practitioner is hard work but rewarding. If you are graduating soon or looking to change specialties, look into study assistance or practice testing to ensure your success on exam day.